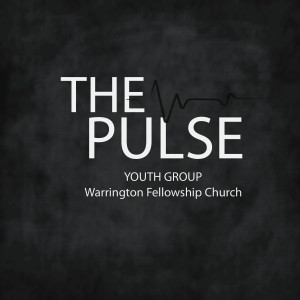 (Sunday Evenings 6:30pm-8:30pm)
" But God, being rich in mercy, because of the great love with which he loved us,
even when we were dead in our trespasses, made us alive together with Christ."
"The Pulse" is a great place to hang out with friends, learn more about how to live as followers of Christ,

and grow and serve together. At Warrington Fellowship Church our student ministry is focused on the teaching of God's Word and the discipling of students. "THE PULSE" provides an opportunity for students (grades 7-12) to learn the Word of God as they participate in a variety of Bible studies, small groups, activities and events throughout the year. Student ministries are under the direction of Ben Best. THE PULSE meets regularly on Sunday Evenings 6:30PM-8:30PM @ Warrington Fellowship Church. Contact Ben (Benbest@warringtonfellowship.org) with any questions!
Up Coming Events:
May 11-13-JAM @CAIRN!!!

May 26-Urban Promise/Mall Tag(Scavenger Hunt)

June 18-20 – Water Weekdays!

June 30 – Youth Group YARD SALE!!!

July 3 – Beach Day

July 8-13 – Summer Camp

July 23-27 – SPORTS JAM!!!

August 4 – Hiking Day Trip
Download the Complete Spring/Summer Schedule Here –>
We are crazy about the safety of our students. Please follow these 3 easy steps.
1. Download the official Release form.
2. Sign the official Release form
3. Hand it in to Ben. 2017-2018 Release Form
That's it! If you have any questions, please contact Benbest@warringtonfellowship.org.