JAM: The purpose of Jam (Junior High Adventures in Ministry) is to glorify God by equipping ministry level Jr. High students to serve Jesus Christ by providing them with excellent training and "hands-on" ministry experience.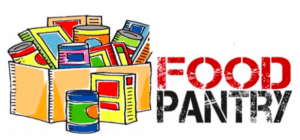 FOOD PANTRY

is available every Thursday evening from 6-7 PM. Can goods and groceries are generously donated by members, Wawa, Panera Bread and other local grocers. The pantry is for individuals and families experiencing financial hardship and need groceries to feed themselves and their loved ones. Please call 215-343-1916 or email to schedule an appointment for our food pantry. Contact church office if you are interested in serving with other members in this ministry.

Urban Promise: Ourmission is to equip Camden children and young adults with the skills necessary for academic achievement, life management, spiritual growth, and Christian leadership.

Sports Jam: This is a fun, safe, action packed annual summer event for boys and girls. Each evening children receive coaching in three of four sports – Soccer, Football and Cheerleading, and Basketball – plus snacks and inspirational lessons from the Bible. The week tops off with a family picnic and celebration for participants and their families. The date for the next Sports Jam is set for J

uly 24-28, 2023

. We look forward to seeing you and all your friends!